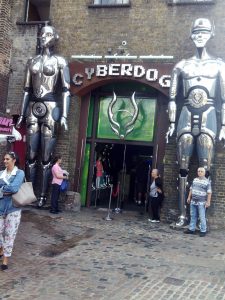 A shop in Camden Town, waiting for some action…London. August 2017
The start of the school year brings us a new opportunity to achieve new goals. We opt between possibilities, for one reason or another, and we enroll on whatever course we think more appropriate or suitable to fulfill our objectives.
It´s a time of action, of getting started with all our might, of willing to learn and acquire new knowledge that we hope will help us when we put it into practice in the near future.
Getting active is very important indeed, but being constant is foremost! It´s always good to try first, to get as much info ahead as possible before making the final decision to go for one course, teacher, school, etc or another…
In some cases you have deadlines to enroll, in others you can join in late, but please, try first! Ask to do so!  It´s ok to choose wrong if you can amend it but, if possible, always make sure it´s the best for you before you commit. Please don´t continue with something you know won´t take you far… xxx… More next week