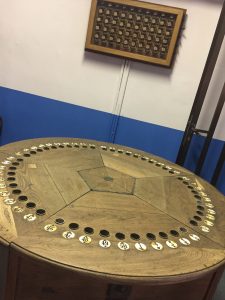 Our stories help explain and clarify to others so many issues in life! We all have many stories to tell, experiences life has brought us that make us understand situations in a different way, through a clearer prism, providing a color which substantially changes our conscience…
I very frequently use stories to help my students integrate an idea because, as it often happens in my own case, I understand it so much better!!
I used to make mistakes while I was learning English (I still do!), I couldn't get over the problem of saying "people is", direct translation from Spanish but then, I managed to correct this bad habit by remembering the lyrics of the Depeche Mode song "People are people", and this is the story I tell my students to help them correct it too!
I tell them how, by reading books in English to my children every night, my speaking intonation gradually improved… I also like to tell them about how much I missed speaking in English when I first moved back to Spain in 2008, and how worried I was that my English speaking skills would suffer with the lack of use… But as well as this, I tell them that, at that time, I started attending Conversation groups which easily helped me maintain my level and I invite them to come to these events, so they too, can develop, improve and maintain theirs.
Stories enrich our lives, they´re available and must be shared! We are in charge of a canvas and bright colors to bring enlightenment to others, therefore we should be the artists by wording them to make them shine….xxx…More next week
ps: this photo was taken in Ribadesella´s fish lonja, Asturias, September 2017. I invite you to learn the story behind this amazing table…